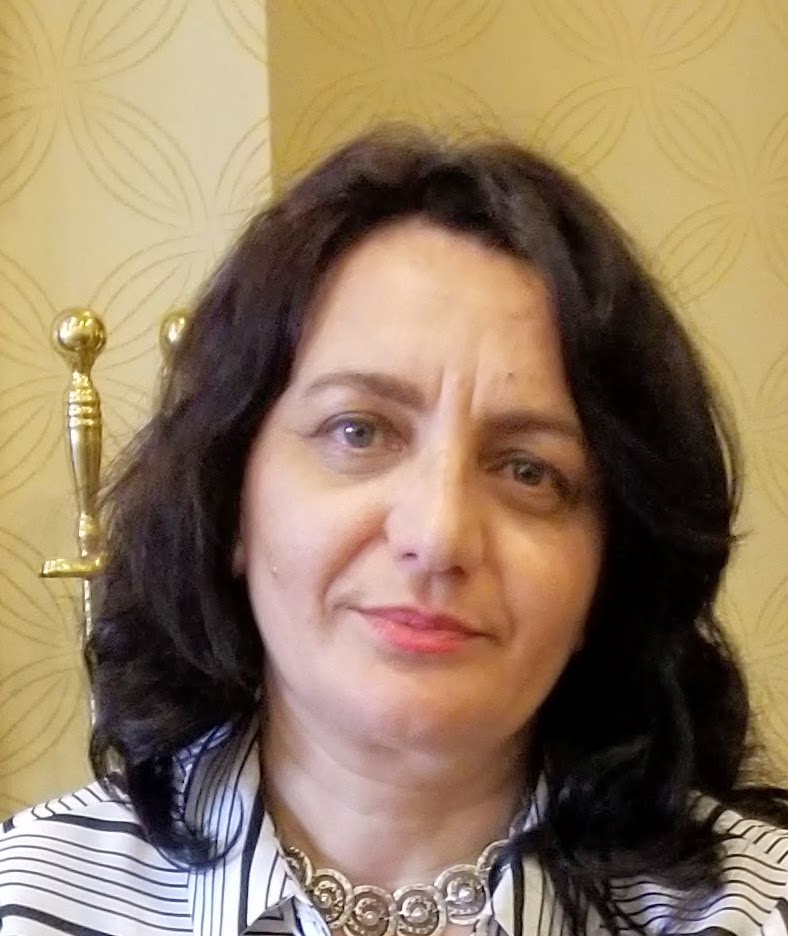 Haykanush "Hayk" Melkonyan joined Rotary in 2009. She is a Past President (2012-2013) of the Sunrise Rotary Club of Fair Lawn. The club has honored her with Paul Harris and Walter D. Head fellowships for her services to the community.
Haykanush was born in Armenia and moved to the US with her family 23 years ago. She arrived in Fair Lawn, New Jersey in 1997 and has since established it as her new hometown. Her elder daughter lives in Fair Lawn with her husband and three children, and her younger daughter lives in Pennsylvania with her husband and 2 children.
Haykanush is the Banking Center Manager of the Provident Bank Fair Lawn branch. She is also a Parish Council member of the St. Leon Armenian Church and "Heritage and Music" teacher at the St. Leon Armenian School.
Haykanush was first introduced to Rotary by Peter Michelotti, a long-term member and Past President of the club. She joined Rotary as an avenue for community service and has grown to appreciate Sunrise Rotary as one of the vital aspects of her self growth in service to others.
"I truly enjoy and look forward to the weekly meetings. An opportunity to share conversation with fellow members, learn from inspiring speakers, and share 'Happy Dollars", allow me to start my day with
purpose and a sense of accomplishment. I am fortunate to have found such a warm and welcoming group, and have developed long lasting friendships and a network of like minded advocates for positive change. It's rewarding to be in a group of Rotarians from all walks of life, who come together to provide Service Above Self at every level of Rotary – Local, National, and International."
Haykanush is a proud Rotarian, Business Professional and Grandmother, and we are delighted to have her in our ranks.